about artist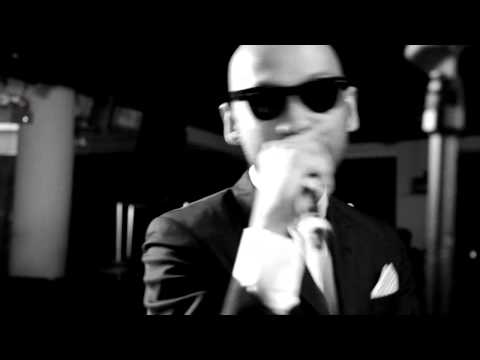 Led by ELLE's Music Act of the Year, Kevin Lester, this exciting 9-piece band delivers live performances that are second to none. They are adept at warming up the crowd and "bringing the crazy" to international audiences, having played at concerts & festivals like Audi Fashion Festival 2012, Music Matters Live 2011 & 2012, MIDEM 2012, ZOUKOUT's 10th Anniversary 2010, Sunburst KL International Festival 2009, Mosaic Music Festival 2011, Roktober 2010, amongst others.
With a sound that focuses on bridging the new, electronic rock and Hip Hop while paying homage to funk, soul and jazz of the 70s, SIXX is already being billed as a act to look out for in 2012. Think The Roots meets The Black Keys meets N.E.R.D., and you'd have a taste of SIXX.
Their highly anticipated single "Supersonic" was released end January 2012, to coincide with their travels to France. SIXX was apart of the Singapore Showcase at MIDEM 2012. Since, Supersonic has rocked the runways at Audi Fashion Festival, featured on countless radio shows & tv shows like Supermodelme. SIXX has also played a key part in MINI's viral push to promote the Cabrio in Singapore, reaching 250,000 people and earning 13000 complete views in less than 1 month.
They have 3 other singles already in production. Their full album will be released in early 2013.
Having played alongside popular international acts such as N*E*R*D, Korn, David Guetta, Booka Shade and Midnight Juggernauts among others, SIXX continues to experiment, meshing soundscapes yet staying true to form – a stunning live act.
SIXX has been hailed by the media and fans as "the best Hip Hop band in Singapore".
Band Members:
Kevin Lester: Rapper
Aarika Lee: Lead Vocals
Tim de Cotta: Bass Guitar/BGVs
Joseph Saleem: Drums/BGVs
Kelvin Ang: Guitar
Sarah Tan: Keyboards
Daniel Chia: Saxophone
Kelvin Kong: Trumpet
Shaun Khiu: Digital Sound Artist
Highlight Performances:
4Flo YFest 2010
4th Annual Good Times NYE 2011/2012
Audi Fashion Festival (Redken runway show) 2012
IGNITE Music Festival 2011
iPhone 4 Singapore Launch 2011
Mediacorp Radio 75th Anniversary Celebration 2011
Mosaic Music Festival @ Esplanade 2011
MIDEM off 2012 @ DaDaDa, Cannes, France
Music Matters Live 2011 & 2012
Nike 10K Human Race Singapore 2011
Nokia Lumia Launch, Singapore 2012
Rev Up Orchard Road: Singapore GP Street Party 2011
Roktober Fest 2011
School Invasion Tour 2011
Siloso Beach NYE Party 2010/2011
Singapore Arts Festival (Street JAM Revolution) 2010
SingTel ZoukOut 10th Anniversary 2010
Sunburst KL Music Festival 2009
Find them online:
Official Site: http://www.weareSIXX.com
Youtube: http://www.youtube.com/theSIXXtv
Facebook: http://www.facebook.com/SIXXmusic
Twitter: http://www.twitter.com/weareSIXX
Instagram: @weareSIXX
Artist Booking & Management:
Syaheed | syaheed@bedsty.com
www.bedsty.com
releases